Main Content
Refrigerator Repair
Washer/Dryer Repair
Emergency Services Available
Licensed & Insured Pros
In Business Since 2006
Free Diagnostic!
Diagnostic portion of service call fee waived with all completed repairs! Call today!
($25 Value)
C & E Appliance Service Repair is Charlotte's one-stop shop for fast and reliable appliance repair services, including refrigerator repair, washer/dryer repair, and dishwasher repair. We've been in the appliance repair business since 2006, which means we've got plenty of hands-on experience solving appliance issues for a wide array of brands and models. Whatever make of appliance you've got, and whatever seems to be going wrong, chances are C & E Appliance Service Repair is ready to step in and help! Give us a call now to schedule your appliance repair service appointment. 
Testimonials
Needed my dryer serviced and I called and got the best service. My service guy was Gary, he was very polite and friendly most of all professional. I'm so glad I called.
These guys were great! My dryer was only working on a certain setting and I couldn't figure out what was wrong. I tried to YouTube and research it myself but didn't want to break it. I called Gabe and Gary and they were able to come out and fix it quickly and efficiently. Not only did they help diagnose the problem but they also explained what happened, what common problems are, and how to keep my dryer working as well as it can. I would highly recommend this company to anyone who wants a quality experience and fantastic customer service.
Michele Grooters
2022-01-27
C&E did a Great job in fixing our LG fridge that was not working or cooling I lost all of my food in the fridge and I called around and no one was able to come to my home , I reach out to C&E Appliance and look at there Reviews Lots of Good positive feed back and some Negatives also which looks like Warranty company issue not with C&E Appliance but with Warranty companies that C&E Appliance deals with and I called and asked and they told the Truth that they try to please All Customer but some Customer can't understand that they don't supply parts for Warranty customer that the Warranty company's supply all the parts for the customer and parts are slow to come in from parts Vendor!! I start to call and Wow a live person on the other side Gabe was wonderful to speak to and the Customer Service was Great 5 Stars. The came out and look at the fridge and with in minutes the Tech Moses knew what wrong it and of course a bad compressor that known for LG issue , C&E order the parts needed it took some time because of the back ordering on parts again Not C&E Appliance Fault but the got the parts in and that next day came to my home spent 2 hrs installing this Compressor for us . It was hard to wait 10 days for the parts to come in from LG but well worth the wait for C&E to fix this Issue for me Because Lowes & Home Depot had None to buy and Deliver anytime soon , Thanks Gabe , Moses and C&E Appliance for Great Job .
The most excellent recent repair service experience ! Refrigerator had died. It was over 17 years old. Service person was honest that likely the part would not be available. The Company spent time trying to find the part. The part was not available. However, I also have a 36-year-old Sears dryer that was making thumping sounds. Service person diagnosed, and repaired after the part kit was received ! Also, we knew the dryer vent was overdue for cleaning, so that was done ! Each step of all maintenance costs was honestly and effectively communicated ! And, ALL telephone communications were professional and good for each step of repairs! Do yourself a favor: get your Appliances Serviced via C and E !!!
Patricia Hamilton
2021-12-08
Moses and Stanley uninstalled and installed a double oven, flat top stove, and dishwasher today! They finished the job in one day and were very timely and professional!! This job ended up not being as straight forward as expected but everything was figured out and repaired thanks to Moses and Stanley! I would definitely recommend this company to any of my friends anc family! Thanks so much!!!!
Crystal Rennick
2021-11-22
Very professional, on time, and honest. Could not ask for more or better.
Alexander Lebron
2021-10-31
C&E are Awesome !! I called for service on my Samsung washer that was given us issue and they came out the next day . God be hold my fridge was not making ice for some reason , They looked at both issues for the same $$ visit cost and was able to get the parts and repair both appliance's on returned visit back to my home . This company Rocks !!
Google rating score: 3.9 of 5, based on 235 reviews.
We're based in Charlotte, NC, and our service area includes Concord, Huntersville, Fort Mill, Gastonia, Indian Trail, Locust, Mooresville, Waxhaw, and Cornelius. We're proud to provide residential appliance repair services for Samsung, Whirpool, Maytag, KitchenAid, Frigidaire, and most other major brands, because knowing how to provide appliance repairs for a variety of models enables us to better help you when you're in need. We understand what makes certain brands unique, and we strive to provide appliance repair service that's tailored to your specific needs.
C & E Appliance Service Repair also believes in providing the quickest possible turnaround time for appliance repair, so you aren't without a working appliance any longer than necessary. We'll always schedule you the earliest possible appointment, make the proper diagnosis the first time, and take immediate steps to provide the appropriate appliance repairs. We're confident that you'll find our service to be some of the fastest in all of Charlotte.
For more information about C & E Appliance Service Repair, call or e-mail us today! Whether you need dishwasher repair, oven repair, or garbage disposal repair, you can count on our expert licensed and insured technicians to get the job done right. We promise that you'll love our commitment to speedy service and affordable prices. In fact, we'll even waive the service call fee when we complete appliance repairs for you.
Unfortunately, C & E Appliance Service Repair is unable to conduct appliance repairs on Fisher & Paykel models at this time. We apologize for any inconvenience.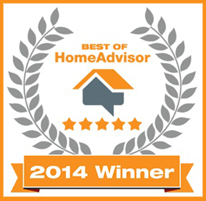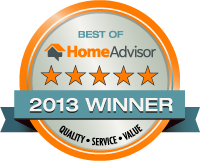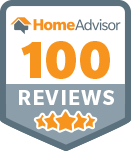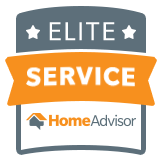 We Repair Most Major Brands!